Short Bio
I'm originally from Chemnitz, East Germany, but left my home town at 17 to go live, study and work in lots of different places including Italy, Canada, Guatemala and London, UK. I've worked in a multitude of roles but have developed a particular interest and body of experience in the areas of education, community development and civic engagement in cities.
On the back of my work I've been focussing on the changes in the relationship between governments and citizens taking place in Western Europe at the moment and exploring the opportunities this presents while trying to mitigate its pitfalls via community engagement, education and
collaborative consumption
.
Having left my home country at such an early age has made me understand and appreciate the multitude of perspectives and experiences coexisting in today's world. It has made me always look for ways to transfer new methods and knowledge between different contexts and societies. At this watershed moment in their history, Western European societies can learn a lot from communities around the world that have managed to address their problems under great pressure and uncertainty with just the smallest amount of resources.
My main areas of expertise and interest
Networks - Industries
Networks - Work and Network locations
View
Linkedin Locations
in a full screen map
Recommendations
"

It was a joy to work with Tobias. He mobilised the volunteers in Sutton, gained their trust and really developed a sense of fun and purpose around their volunteering. Tobias was also successful in developing links across the voluntary sector in Sutton which supported the U Project.

"
Diana Coman, Campaigns, Communications and Community
"I worked with Tobias when he was co-ordinating the London Debt Strategy Group whilst he was at Toynbee Hall. He has an excellent analytical mind, a highly professional working manner, able partnership working skills; and is one of the nicest people I have had the pleasure of working with."
David Short, Welfare Reform Officer, Hackney Homes
"Tobias was always unfazed by new challenges in his work and quickly developed a new plan to deal with each problem that arose. His work was extremely valuable to the ultimate success of the World Peace Forum. Tobias earned my utmost respect and gratitude for his work and skills."
Linda Shuto, World Peace Forum Volunteer Coordinator



Extended Bio
3rd Generation East German
This is just to give a little background about myself. I grew up in Eastern Germany as part of the
3rd Generation East
, which means I spent my early childhood in the GDR but most of my youth in the newly reunited East Germany. Symbolically, the town I grew up had its name changed back from Karl Marx Stadt to
Chemnitz
.
Karl Marx Stadt Chemnitz
It wasn't a particularly cheerful place to grow up in. There just wasn't a sense that one could stay and make something happen. Most young people left as soon as they could in pursuit for work elsewhere and those who remained had to cope with idiotic stuff like being asked whether they were left or right and getting beaten up or chased down the street, depending on the answer. The city has lost about a third of its population since 1990.
UWC
My way out came in the form of the
United World College of the Adriatic
which meant I got to leave Chemnitz at 17 to go school in Italy with 200 other kids from all over the world - awesome! I just did it to get out to a better place, but, without realising it, the UWC experience put me on a completely new trajectory and it's been quite a roller coaster ever since (in a good way I think).
Vancouver etc.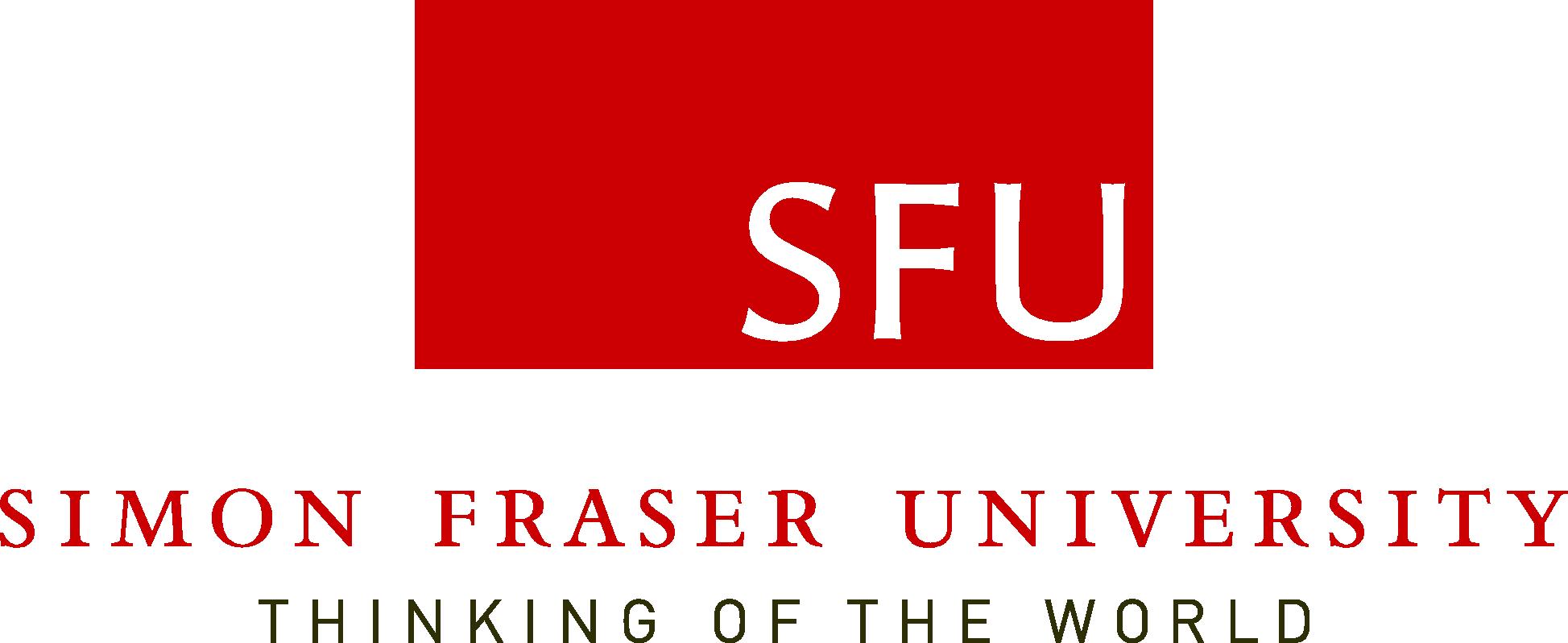 After having a blast of a time in Italy I jumped on an opportunity to study Middle Eastern History and Economics at
Simon Fraser University
in Vancouver. I had a sense that these subjects were somehow important to understanding how communities function and that that was something I wanted to know about. Hungry and impatient for ever more experiences I mixed my time there with long study and work trips to Mexico, Cairo, the Netherlands and Belgium. Vancouver was also where Bertine and I met and where we started our madness called living together as we moved between all these places together. These were great times of experimentation - I worked as a landscape gardener, conference organiser, gambling lobbyist, teacher, cultural researcher, writer, packer, volunteer coordinator and community organiser.
Guatemala
Vancouver was a great place to live and many people I've met there have been a lasting inspiration to me in their quest for happiness and wisdom in such a young city. However, by year 4 it was getting a bit too quiet and happy for our impatient tastes. So we set out for a year to Guatemala to teach English in an orphanage run by the organisation
Nuestros Pequenos Hermanos
. The detailed exploits of that time can be found
here
. It was an incredibly intense and enriching experience. I'm pretty sure I gained loads more in experience than my poor students in English by suffering through my classes. But I did build up a good rapport with some of the kids and even helped them make their own "The Grinch" movie, which I'm actually a little proud of. But in the end I felt the cultural barriers were too large to work effectively within the local institutions. Or probably I was just too impatient to realise my own ideas and unwilling to negotiate my position. One year can be a very short time.
London - LSE and Toynbee Hall
With both our families in Europe complaining about how far away we were, we decided to go for the compromise solution - London. I started my
Masters in "Contemporary Urbanism" at the LSE
and began working at
Toynbee Hall
for a London-wide debt advice service. Toynbee Hall was an inspirational place to do this work at. It was one of the origins of the
settlement movement
and is often quoted as the starting place of many social innovations from social work and workers education to free legal advice to the poor.
Study and work interconnected nicely especially as the UK had just entered an exciting political phase with an unstable government coalition having to shrink government budgets at an unprecedented scale. My dissertation focussed on the importance of organisational infrastructure to create a sense of belonging amongst migrant communities just as that infrastructure was being cut back. The service I worked on provided badly needed debt advice services to mainly migrant communities who couldn't keep up with the pace of the mad casino called London. And it was also under threat of having its funding cut. When the government funding for our debt advice service was
about to be slashed
we put together a report called
Up to our Neck in it
to demonstrate the need for our service (especially during a debt-induced recession!!!)
and joined forces with national organisations to lobby successfully for continued funding
.
London - The Young Foundation and The U
Feeling that things were looking good for the future of the debt advice service I jumped on the opportunity to work on a project that combined my passion for community development and education with providing real, practical benefits to improve people's lives. The Citizens University or
The U
was a new pilot venture started by a team at the
Young Foundation
, which was initially based on an idea of
Geoff Mulgan
, former CEO of the Young Foundation. My job at The U led me to Sutton, an area in Southwest London,
where I worked to set up the first Citizens University
, together with a fantastic and inspired team of coworkers and local volunteers. It has been a crazy, madly rushed year of frantic, passionate, exhausting work and constant learning in everything from new learning culture to
new forms of community engagement
.
It was the unique opportunity to contribute to a new project that I believe can truly make a difference and even if it didn't quite achieve that grandiose aim yet was simply huge fun to work on.
I said that I left Chemnitz just to get out, in forward flight, not thinking much about where I was going. Looking back I've likened the 12 years that followed to the trajectory of a planet that's left its original orbit around the sun for another, wider orbit - maybe just for curiosity's sake. However, since then it's found itself strangely disoriented on a wobbly and meanering course. I've been in pursuit of a new, stable orbit but it's proven elusive.
Am I still German?
Many people have asked me what it's like to come to Germany after having lived 12 years abroad. It doesn't feel much like coming back actually - it's yet another new place and society to discover and explore. I think I do understand my fellow Germans better than I did, say, Canadians. But all those years of global meandering have made me somewhat of a perpetual outsider to all communities I encounter. I've always been very interested to observe and even participate in different communities but so far I've rarely belonged. Maybe that will change. Even if I do come to belong somewhere however, I hope that I will never loose the sense of the "other in me", the appreciation of multiple perspectives on any situation, which all those years of global meandering left me with. It's a complicated, chaotic and confusing sense of millions of things going on at once, which is what's happening in the world. And it's about trying to comprehend that chaos by embracing it rather than forcing it into a simplistic order out of fear.